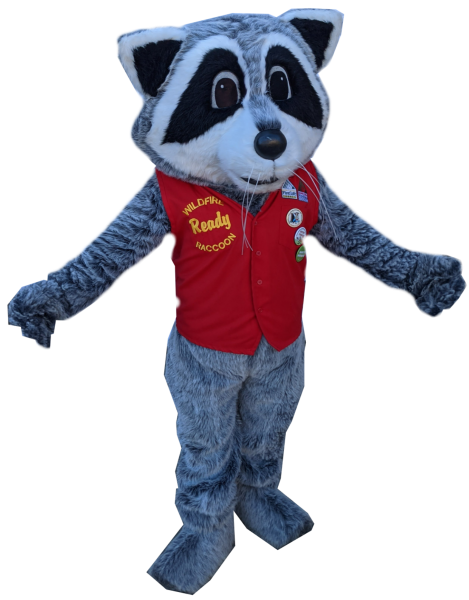 Hi, I'm Wildfire Ready Raccoon™, the mascot for the Paradise Ridge and Butte County Fire Safe Councils! Have you seen me around lately? Follow my social media to see what I've been up to.
Find me on Facebook and Instagram!
Watch and share my Official Wildfire Ready Raccoon™ Rap!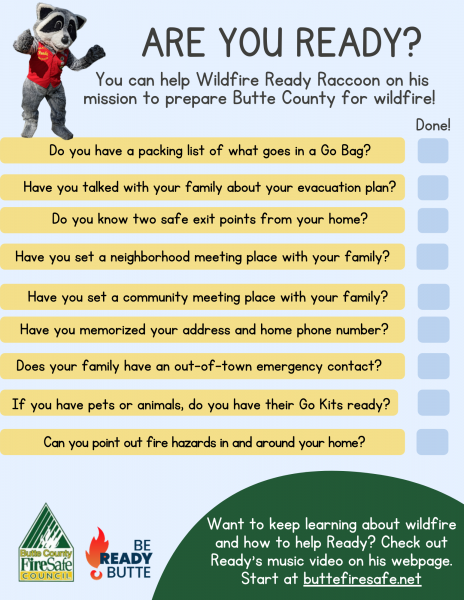 Download or print Ready's top tips for kids.