Learn more about the effort to use grazing in Butte County for fuels reduction and wildfire safety. 
The Paradise Grazing Festival 
2023 Video:
2023 Paradise Grazing Festival in the News:
KRCR
Action News Now
North State Public Radio
Chico ER
2022 Video:
Grazing Management Plan
The primary goal of the Grazing Management Plan is to establish a sustainable, fire-safe landscape that balances vegetation growth and removal to manage undesirable, invasive, flammable plant species. Download Here: Grazing Management Plan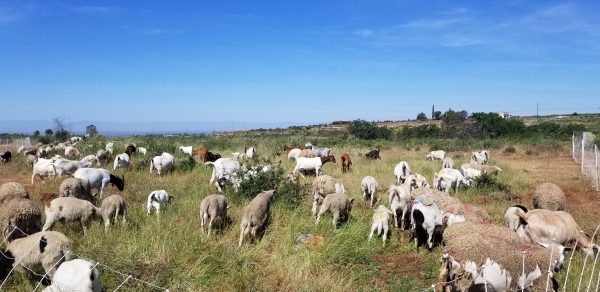 Livestock & Natural Resources Information Center – Plumas, Sierra & Butte Counties
Download Here: Grazing for Change: Using Managed Livestock Grazing to Reduce Fire Fuel Loads
Past Projects 
A herd of 350 to 400 goats from Hanski Family Farms LLC were used to successfully reduce hazardous fuels on nearly five acres near Lake Oroville in a collaborative project with the Department of Water Resources (DWR).

The Butte County Fire Safe Council and Paradise Irrigation District grazing project around Magalia Reservoir.
Butte County Grazing Services

Get-Your-Grazers.pdf (205 downloads)
Get Your Grazers