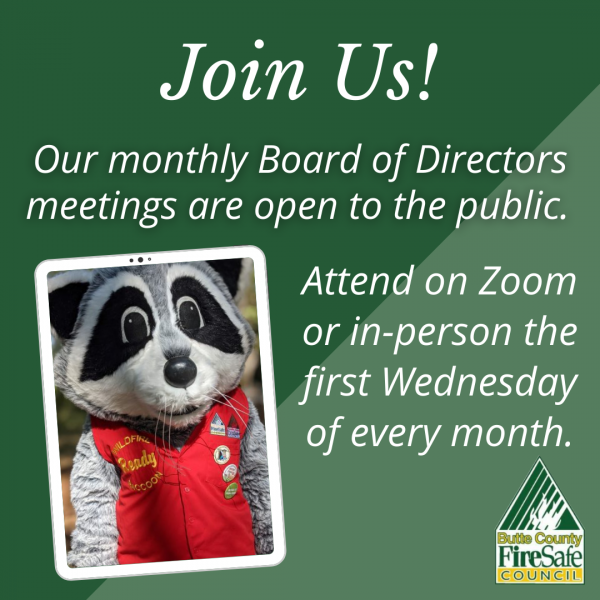 When: The first Wednesday of every month.
* July will not have a regularly scheduled public meeting in light of our annual Board Retreat. 
Next meeting: Wednesday, August 3rd from 9:00 a.m. to 11:00 a.m.
Where: Zoom or in-person
https://zoom.us/j/92340047516
+1 (346) 248-7799 , 92340047516#
In-person at Paradise Town Hall,  5555 Skyway, Paradise.

Upcoming Meeting Agenda:

Past Agendas:
June 2022: June-2022-Board-Meeting-Agenda.docx (5 downloads)
May 2022: Board-Meeting-Agenda-May-2022.pdf (14 downloads)
April 2022: Board-Meeting-Agenda-4-6-2022.pdf (20 downloads)
March 2022: Board-Meeting-Agenda-3-2-2022.pdf (18 downloads)
February 2022: Board-Meeting-Agenda-2-2-2022.pdf (33 downloads)